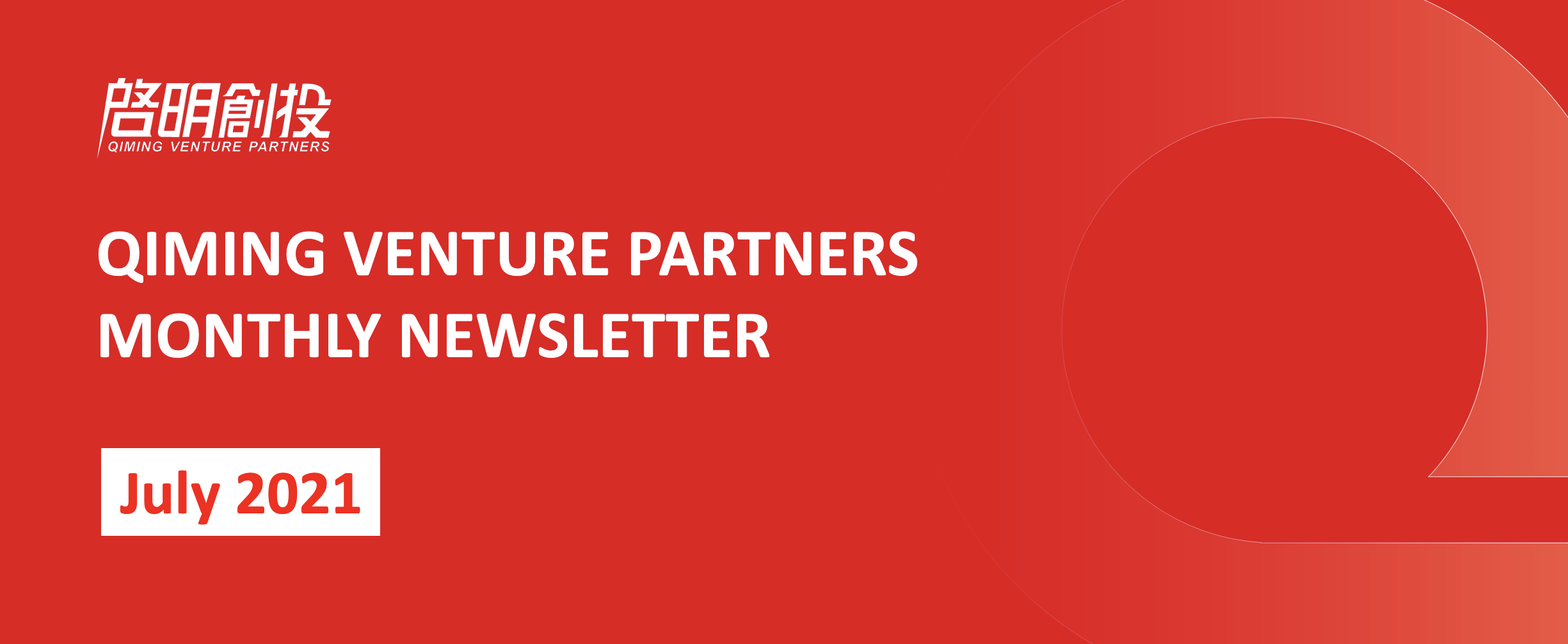 Deal Activities
The dMed-Clinipace, a global full-service Clinical Contract Research Organization (CRO), completed US$50 million Series C+ financing round led by Springhill Fund. The proceeds had helped finance the recent merger between dMed Global and Clinipace Incorporated. The combined entity has more than 1,700 staff in 22 offices across the Americas, Europe and Asia-Pacific, including more than 700 staff in China.
Hochuen Medical raised a 40 million Yuan (RMB) Series A round of financing led by Qiming Venture Partners as the sole investor. The company supports IVD firms from the R&D phase to low and high volume CDMO manufacturing services on microfluidic chips and biomedical consumables.
Chinese lingerie brand NEIWAI raised $100 Million in Series D funding; Qiming Venture Partners participated in the round. The new proceeds will be used to develop products and categories, increase brand awareness and accelerate #global expansion.
IVD company Render Biotech completed CNY 100 million Series A funding round led by Qiming Venture Partners. Founded in 2016, Render Biotech is a developer of in vitro diagnostic equipment, with three product lines of coagulation and hemostasis, chemiluminescence, and clinical microbiology.
RPA software developer Kingsware completed over CNY 100 million Series B round; Qiming Venture Partners participated in the round. Upon the completion of this round, Qiming becomes the compnay's largest financial investor.
AI medtech startup Infervision raised Series D2 financing round from investors including Springhill Fund and others. The company had raised USD 139 million in Series D.
Zion Pharma completed USD 40 million Series B financing round; Qiming Venture Partners participated in the round. Founded in 2018, Zion Pharma is a clinical-stage biotech company focused on developing novel, small molecule, anti-tumoral agents.
ZSHK Lab completed CNY 100 million Series A financing round led by Qiming Venture Partners. The company develops laboratories for drug preclinical evaluations, providing pre-clinical trails and biopharmaceutical related services.
Portfolio Milestones and Recognitions
Sinocelltech has won market approval from China's NMPA for SCT-800, a B-domain deleted recombinant human coagulation factor VIII, for the prophylactic treatment of severe hemophilia A in adolescent and adult patients. This marks the first homegrown drug for treating hemophilia A in China.
CanSino Biologics published the results of an early-stage clinical trial which found that an aerosol inhaled version of its Ad5-nCoV vaccine triggered immune responses without serious side effects. The paper is published in the medical journal The Lancet Infectious Diseases.
Abbisko Therapeutics obtained regulatory approval from the Therapeutic Goods Administration (TGA) of Australia to initiate a phase I clinical study for ABSK043, an oral small molecule PD-L1 inhibitor, in subjects with solid tumors.
Antengene obtained the approval of First-in-Class Oral XPO1 inhibitor selinexor in South Korea for the treatment of relapsed or refractory multiple myeloma and diffuse large B-cell lymphoma.
Shanghai-based LiDAR manufacturer Hesai Technology and EV startup Li Auto formed a partnership to jointly develop a passenger vehicle-used LiDAR system integration solution and build a system to test LiDAR's automotive-grade reliability and functional safety in complex weather and road conditions.
Hesai Technology and WeRide.ai formed a strategic partnership to co-explore and worked on autonomous driving technologies, vehicle-infrastructure cooperative systems, and relevant working scenarios. The two companies will jointly develop passenger vehicle-used LiDAR system integration solutions and build a system to test LiDAR's automotive-grade reliability and functional safety in complex situations.
WeRide.ai has acquired autonomous truck company MoonX. Qingxiong Yang, founder and CEO of MoonX.ai, will serve as the vice president of WeRide. Yang will also be responsible for developing WeRide's autonomous driving products. The acquisition will bring 50 engineers from MoonX.ai over to WeRide.



Environmental, Social, and Governance (ESG)



Qiming Updates
CB Insights released the Complete List of Unicorn Companies (2021). 15 of Qiming's portfolio companies are named on the list - Biren, WeRide.ai, UBTECH Robotics, Unisound, Hesai Technology, Megvii, Tongdun Technology, Tuhu.cn, iTutorGroup, APUS Group, WeDoctor, Miaoshou Doctor, Arrail Dental, Luoji Siwei and Vancl.
Sources: Qiming Venture Partners, company press releases, media reports, etc.